 The ultimate financial convenience and flexibility
Native Teams Visa and Master Cards
With a Native Teams MasterCard or Visa card, you get the best of both worlds. Our cards provide you the freedom to make purchases whether you're shopping online or in-store, enjoy the peace of mind that comes with their worldwide acceptance. Choose from virtual cards, physical ones or both!

Get started now and see the difference a Native Teams card can make in your financial life.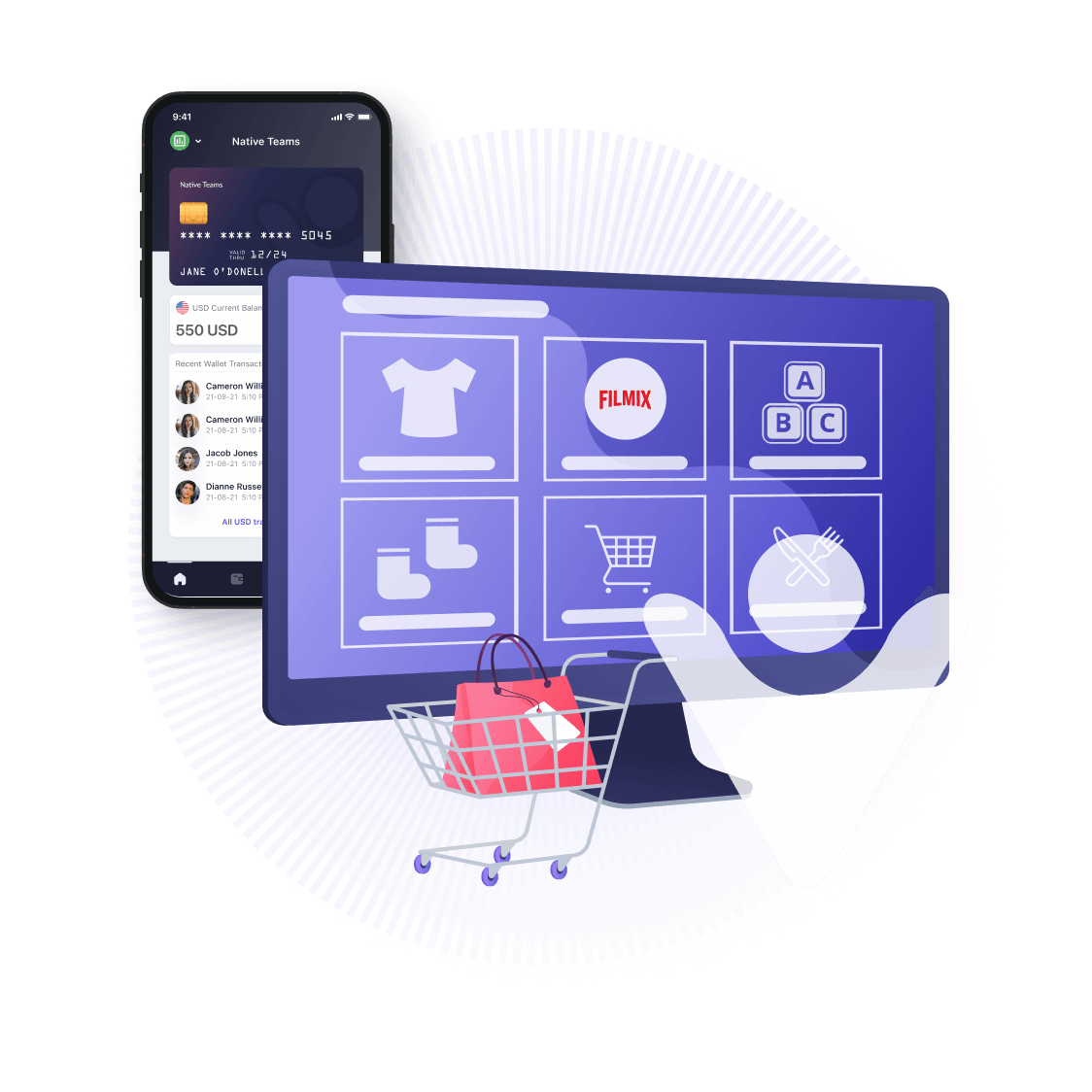 Virtual CARDS
Convert your virtual funds into real world purchases
Native Teams provides its customers with virtual cards. These virtual cards are digital versions of physical debit or credit cards that may be used to make purchases online.

The virtual cards are linked to the customer's existing bank account, allowing them to simply transfer funds and make transactions. They can also be used to withdraw money from ATMs.

Native Teams' virtual cards can be used at any merchant that accepts Visa or MasterCard payments, offering customers with a convenient and safe option to make online purchases.
EXPENSE CARDS
The smart way to manage your expenses
Our Native Teams expense cards are linked to the employee's virtual wallet allowing them to effortlessly transfer funds and make online or in store purchases. Employees may effortlessly monitor and track their expense card transactions through the Native Teams platform.

Native Teams expense cards provided can be used at any merchant that accepts Visa or Mastercard payments, offering employees a quick and secure way to pay for company expenditures.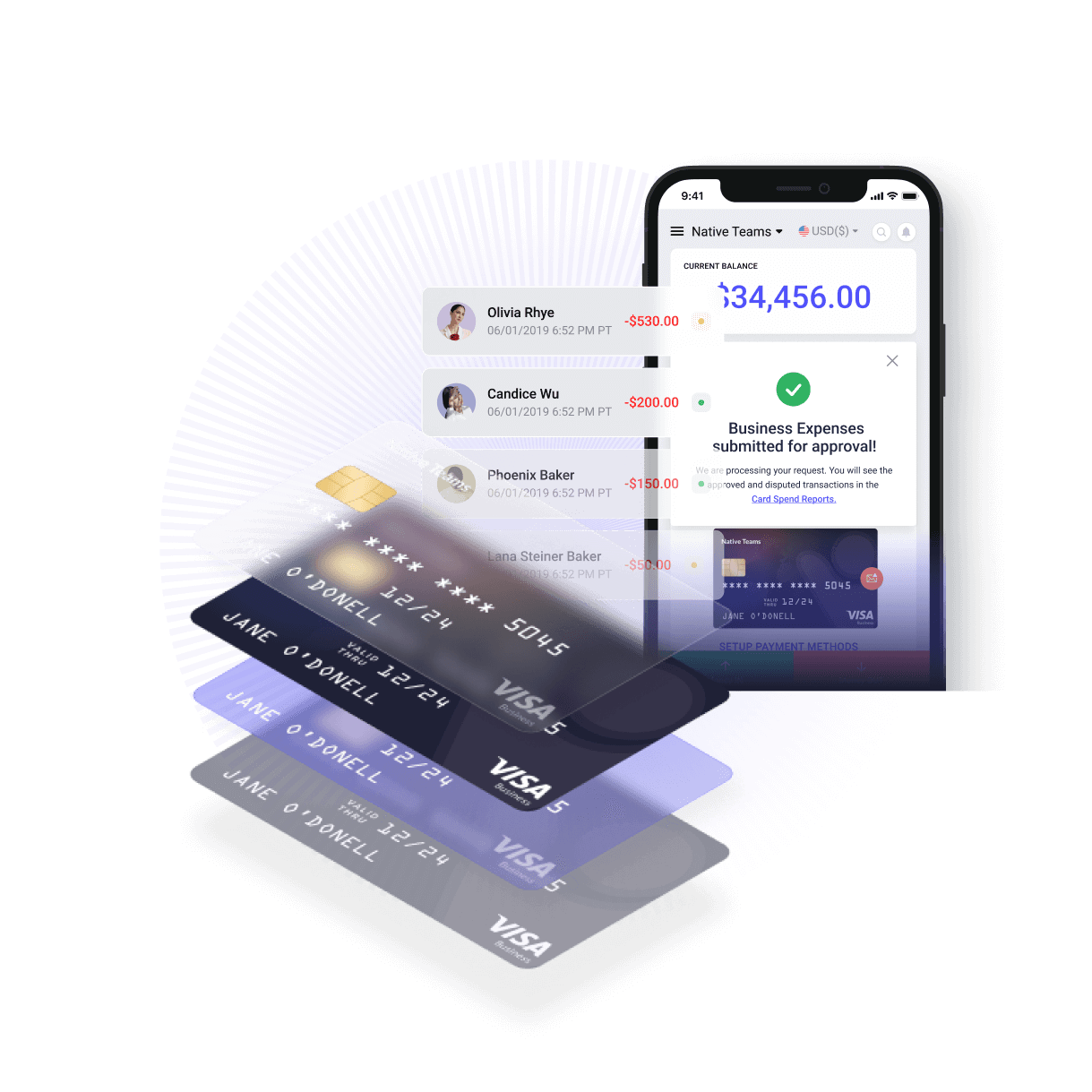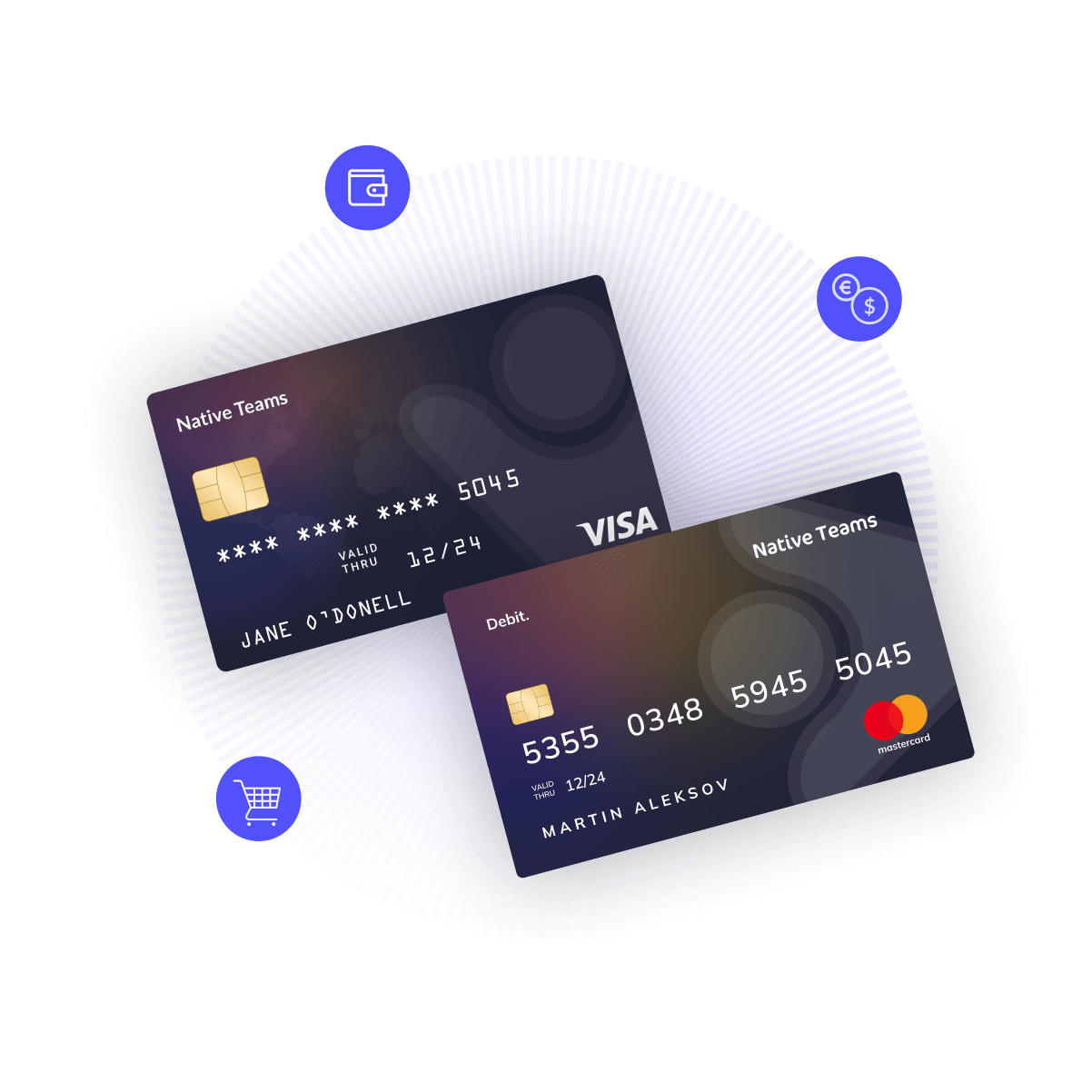 PHYSICAL CARDS
Elevate your spending experience
The Native Teams physical cards (USD/EUR) provide the easiest, safest, and most convenient way of accessing your funds.

Our physical cards are linked to a multi-currency digital wallet where you can access all of your financial data.

The cards can be used to make online and in-store purchases, as well as ATM withdrawals and other activities.
Features
Wallet
Native Teams provides a digital wallet for storing and managing your assets. You can view your entire balance, add funds, send money, and withdraw money directly from your bank account. Multi-currency support is available.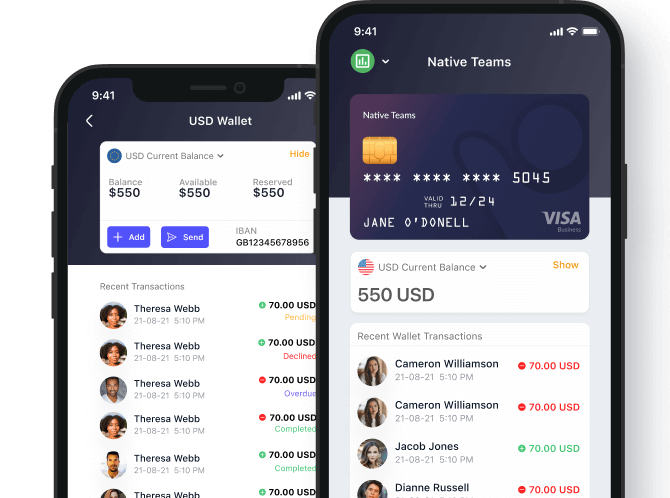 TAX MANAGEMENT
Native Teams provides an easy-to-use tax management solution to help you stay in compliance. Even individuals without tax experience may quickly monitor transactions and comprehend current rules and regulations in order to save the most money.

Our technology also assists in tax optimization by detecting and claiming deductions and credits. Tracking and reporting Native Visa card transactions automatically simplifies compliance and saves time.