Germany EOR Services
Easily hire and onboard new employees with Native Teams' employer of record services. We'll handle the annoying red tape while you focus on growing your business.
Why use an employer of record services in Germany?
Hiring new team members in Germany requires establishing a legal entity in the country. This time-consuming process can take several months as you'll be registering an office address, opening a local bank account, and navigating employment laws.
With the help of Native Teams, you can start hiring new employees in Germany without the need to set up physical offices. Plus, the hiring process will follow Germany's laws and regulations.
How do EOR services in Germany work?
When opting for our Employer of Record (EOR) solution in Germany for onboarding a fresh staff member, you maintain complete authority over their tasks and daily operations.
At the same time, Native Teams assumes the role of their legal employer, taking on administrative responsibilities such as payroll, taxes, and benefits. Your sole commitment lies in making payments to the leasing company to cover these expenses, leaving all other aspects of the procedure in our capable hands.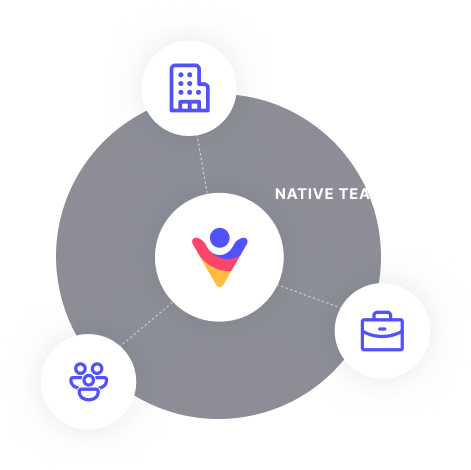 Requirements for employment in Germany
Here are some of the legal requirements employers must follow when hiring employees in Germany.
Employment contract
Employers must provide a written employment contract to the employee, which outlines the terms and conditions of employment, including job description, working hours, salary, benefits, and notice periods.
Minimum wage
Germany has a statutory minimum wage, and employers must ensure that employees are paid at least the minimum wage set by law.
Social security contributions
Employers are responsible for deducting social security contributions from the employee's salary and also contributing their share to the social security system. Social security contributions cover health insurance, pension insurance, unemployment insurance, and long-term care insurance.
Income tax withholding
Employers must withhold income tax from the employee's salary and remit it to the tax authorities on behalf of the employee.
Health and safety regulations
Employers must ensure a safe and healthy working environment for their employees and comply with health and safety regulations.
Immigration and work permits
If hiring non-EU employees, employers must follow immigration and work permit procedures.
Please note that all these requirements may vary depending on the job type, the employer and individual circumstances.
Read more
Features of Germany employer of record with Native Teams
Employment status
When employing new employees via Native Teams, you can be assured that they will be officially hired under our entity, and they will be provided with a contract that fully adheres to the employment laws and regulations of Germany.
Get started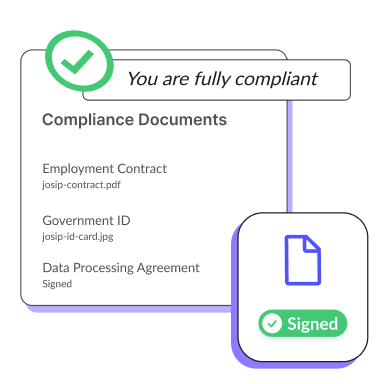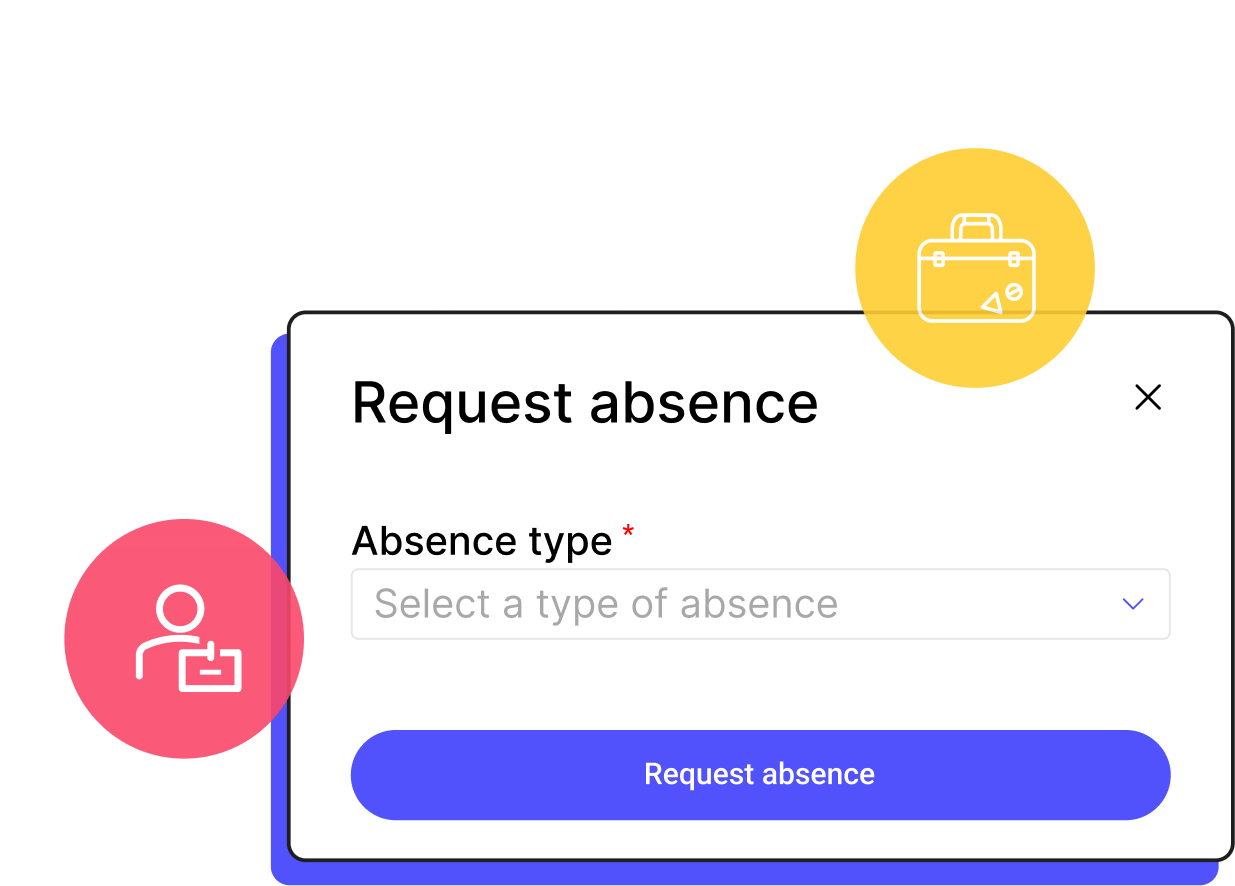 HR administration and documentation
We will streamline all HR administrative tasks and store your employees' documentation in your Native Teams dashboard, granting you convenient one-click access to everything.
Get started
Global payroll
Managing the complexities of calculating salaries, taxes, benefits, and deductions for your worldwide workforce can be perplexing. With our payroll calculators, we offer a simplified solution, enabling you to handle the payroll of all your global employees seamlessly within a single platform.
Run global payroll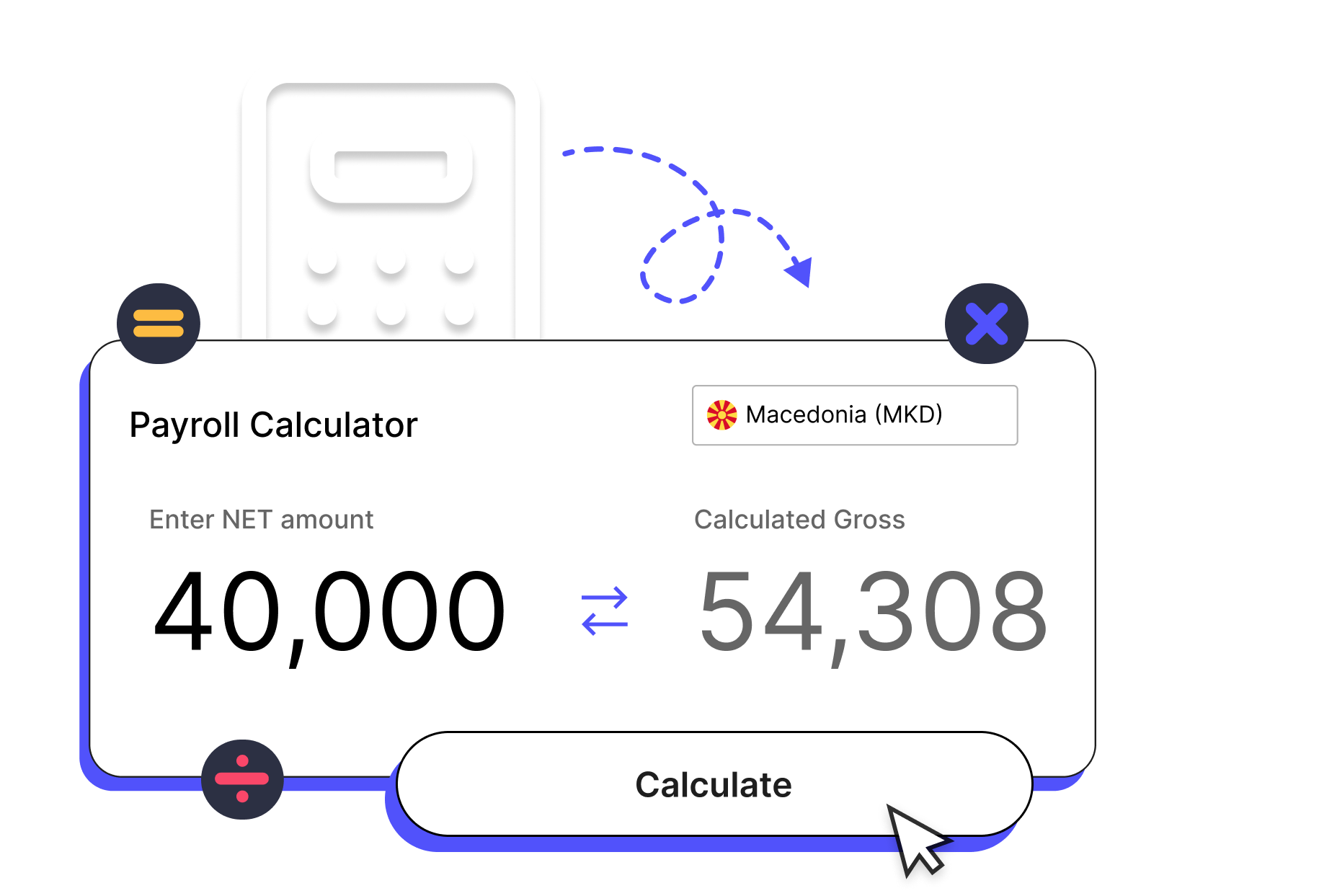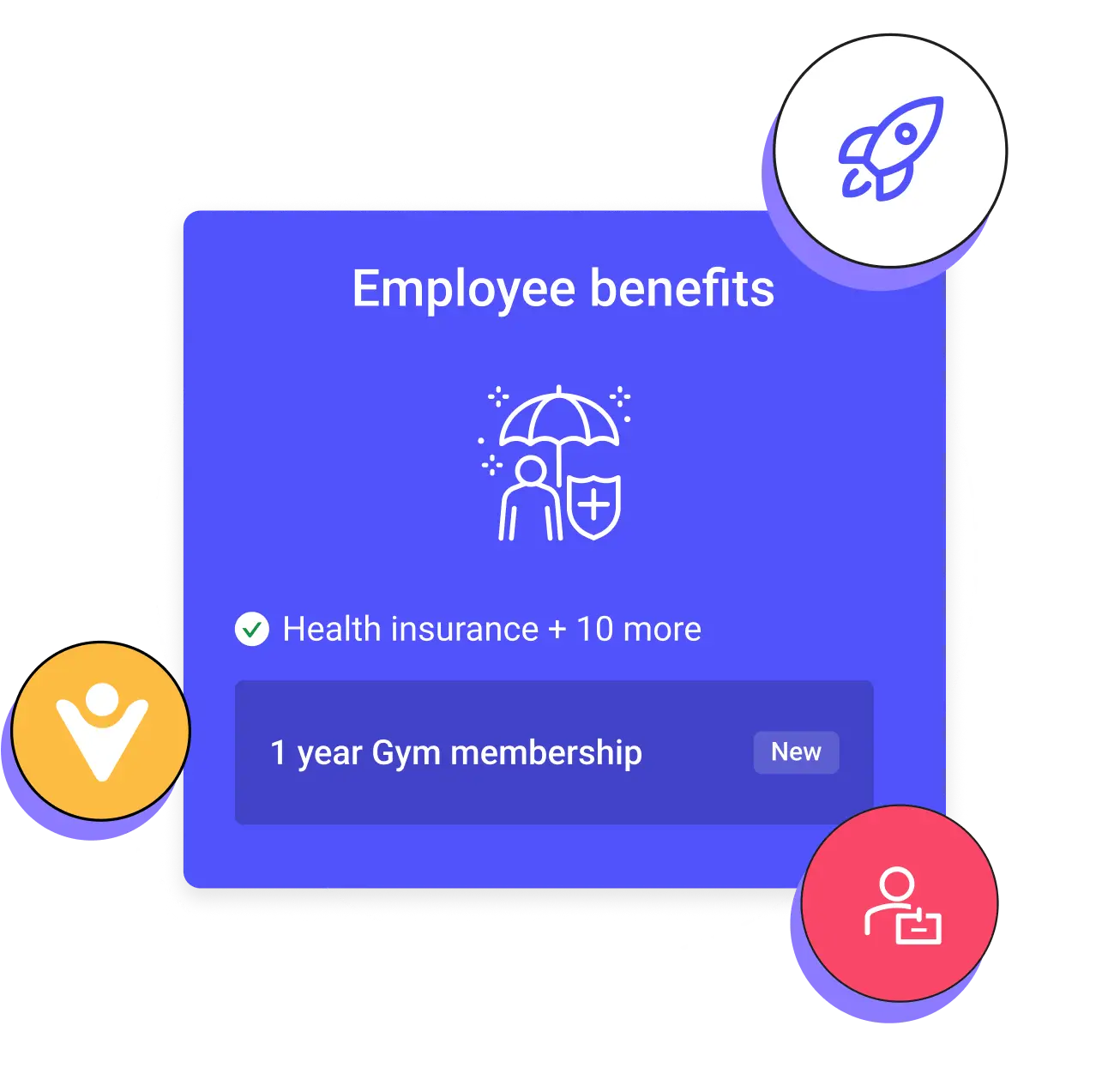 Benefits
We will guarantee that your new employee receives all essential benefits, including healthcare, insurance, and pension coverage. Moreover, you can provide them with additional perks, such as gym memberships and wellness choices!
Learn more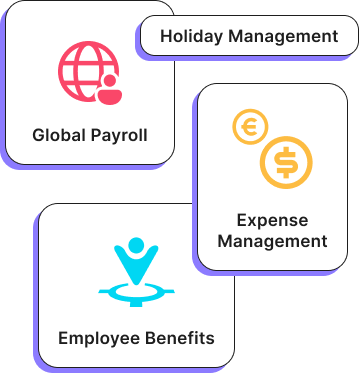 Why choose Native Teams as your Germany employer of record?
Native Teams boasts legal entities in 55+ countries worldwide and has garnered acclaim for its exceptional EOR services, facilitating companies' expansion into Germany.
Our team of tax, legal, and compliance experts is well-equipped to assist you with every aspect of hiring, employee payments, and managing administrative tasks like HR administration, payroll, risk management, and beyond.
Book a call