Hungary PEO Services
Are you interested in hiring Hungarian employees? By utilizing the PEO services provided by Native Teams, you can begin employing from abroad without first forming a legal corporation in the country.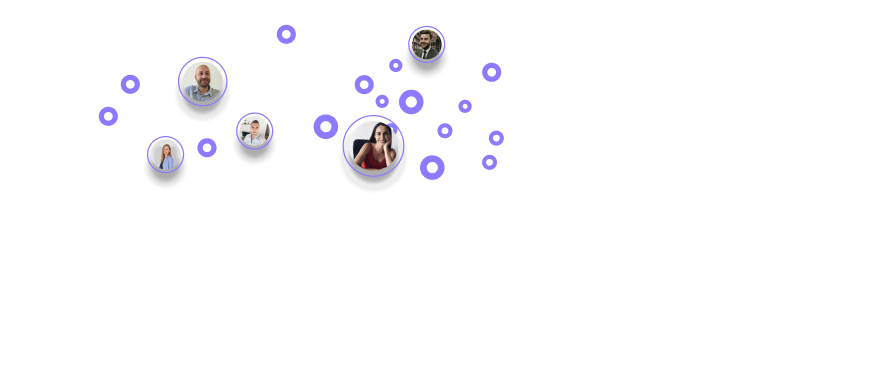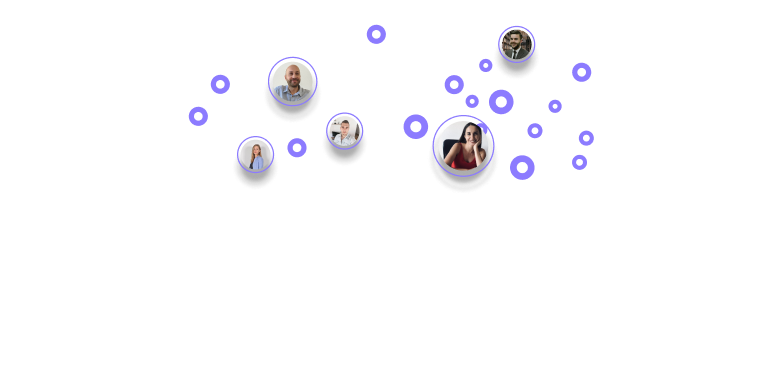 Why use PEO services in Hungary?
In order to hire new employees in Hungary without setting up a physical office there, you can take advantage of the PEO services offered by Native Teams. By serving in the role of "employer of record," we ensure that your company abides by all applicable employment rules and regulations and that its employees are paid and provided with benefits on time.
How do PEO services in Hungary work?
In the event that you decide to hire a Hungarian employee, the employment will be split between your company and Native Teams as your PEO.

All employment-related administrative responsibilities, including payroll processing, tax withholding, social security contributions, and benefits administration, are handled by Native Teams, the company's legal employer in Hungary. Your primary obligation will be to write a check to the leasing business to cover payroll, taxes, benefits, and administrative fees. Native Teams will be responsible for all other tasks.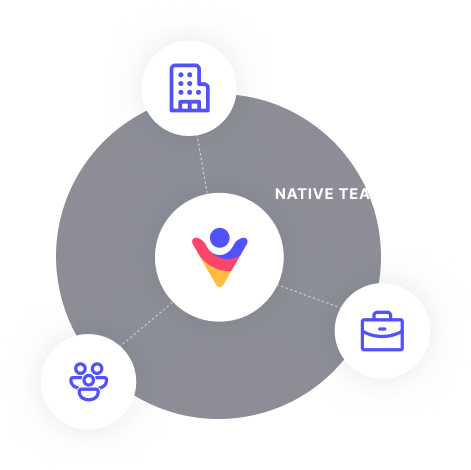 Features of Native Teams Hungary PEO services
Manage risk and compliance effectively when you hire and expand internationally.
Contracts & documents
Leave the most time-consuming tasks to us. We'll provide your business with all the necessary documentation and customize it for you.
Employment contracts
M1/M2 document
Declaration of harassment
Get started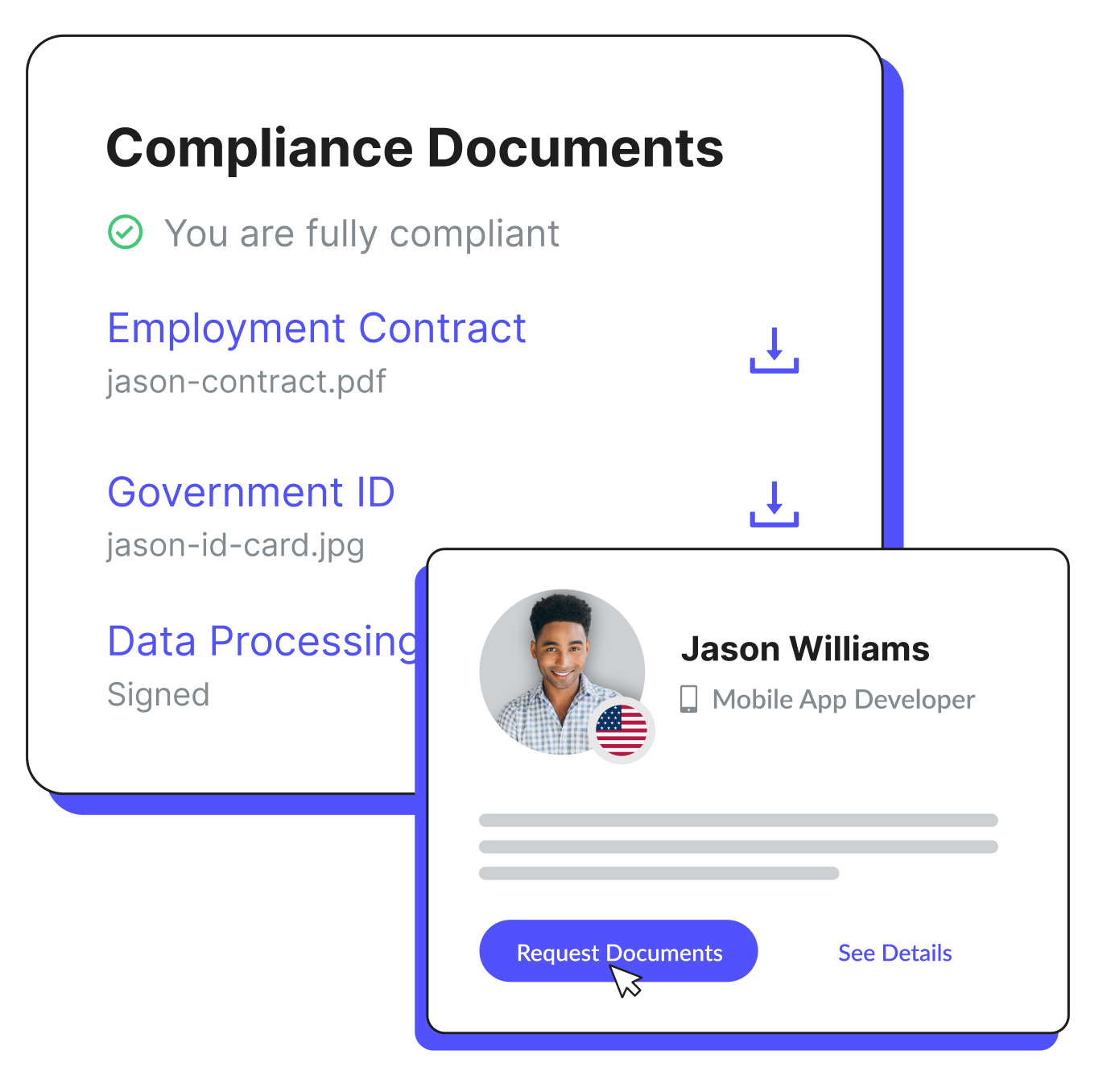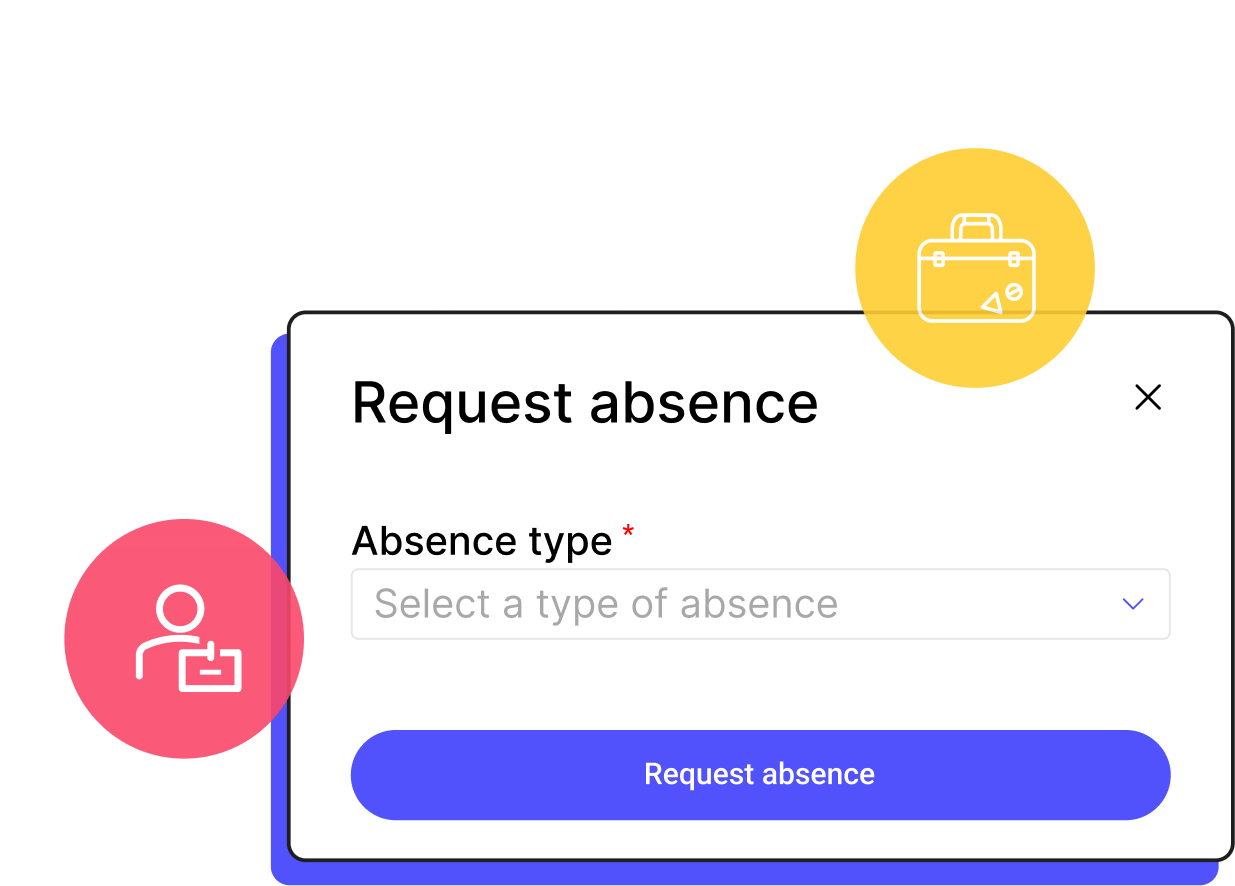 HR administration
Don't lose track of your employee's wages, bonuses, and other benefits. With Native Teams, you can centralize all of this data, and anyone in your company can access it with a single click.
Sign up
Payroll calculator
Make sure you're paying your new employee correctly with the aid of our Hungarian-adapted payroll calculator. You may quickly and easily compare salaries in 55+ countries with the help of our calculators.
Calculate payroll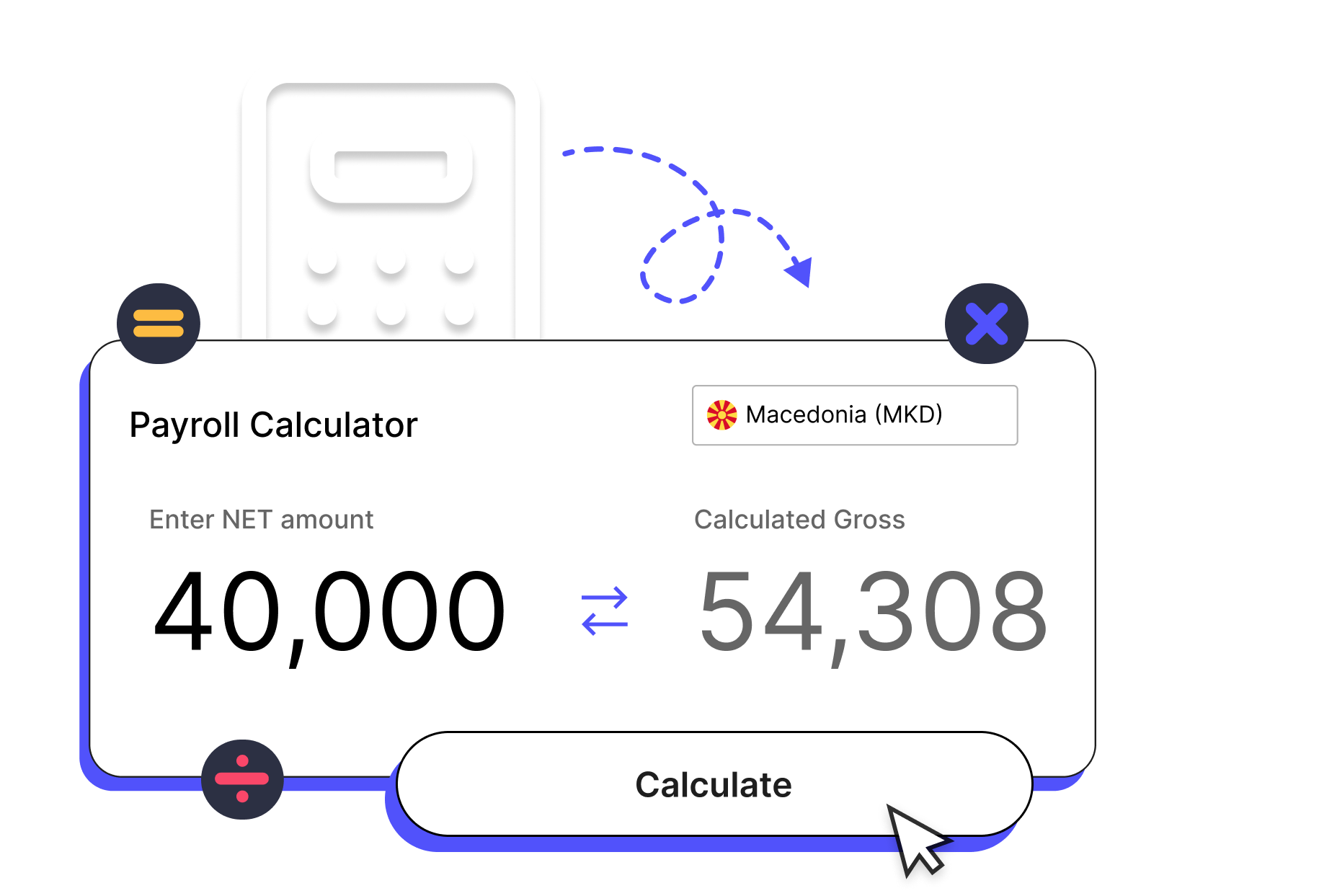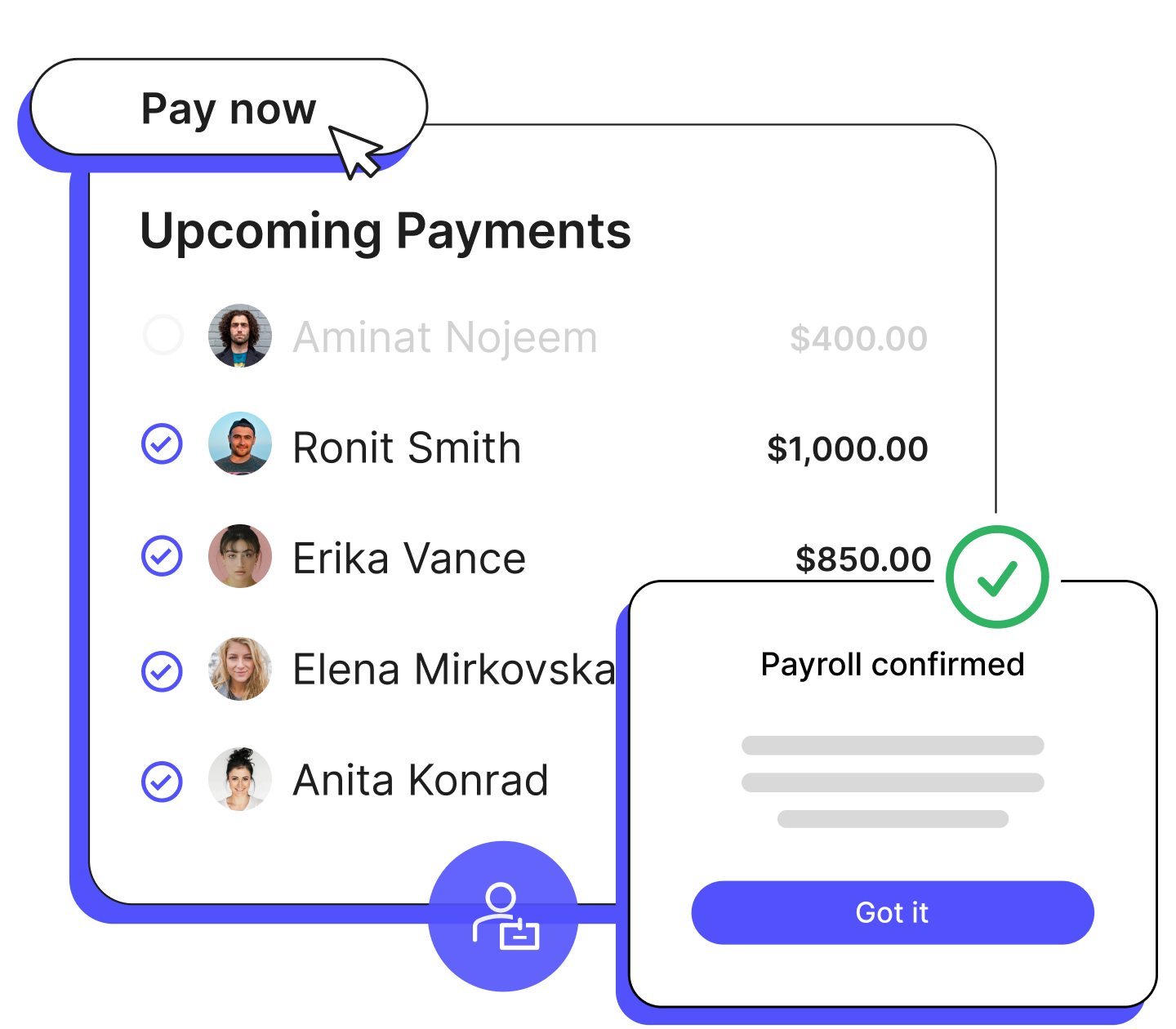 Global payroll services
All employee pay may be managed from a single dashboard. When you use our payroll services, your employees won't have to worry about paying any required taxes, social security, or other fees.
Run global payroll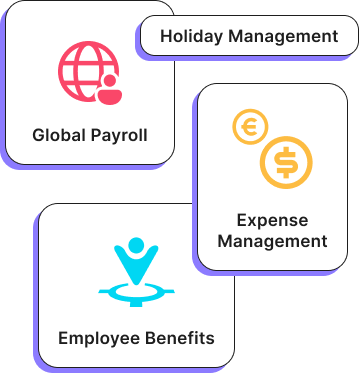 Why choose Native Teams as your Hungary professional employment organisation?
Native Teams operates on a global scale with regional offices in 55+ countries. With our exceptional PEO services, we've helped businesses from all over the world branch out into new markets. Everything you need to know about employing and paying employees can be found on the advice of our legal and tax professionals. We will also handle your administrative needs, including human resources management, payroll, risk assessment, and more.
Book a call