Ukraine PEO Services
Expanding your business operations in Ukraine? Native Teams can help you hire and onboard local experts while being compliant with Ukrainian labour laws.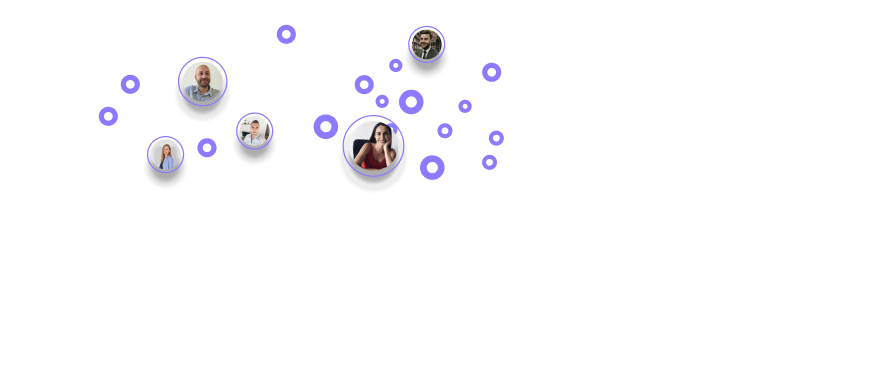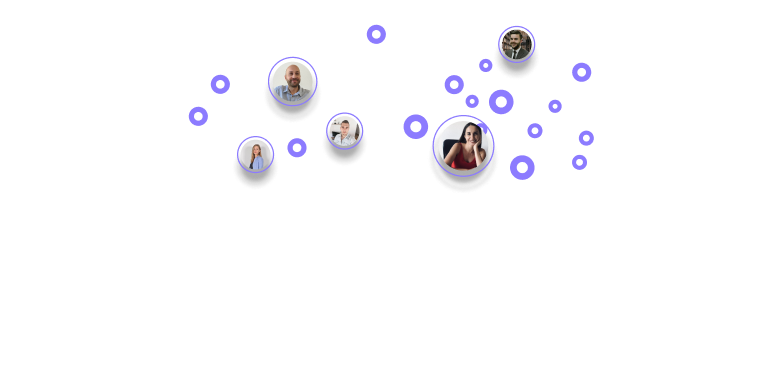 Why use PEO services in Ukraine?
In order to legally operate in Ukraine, businesses need to open a physical establishment in the country. Native Teams can act as your "Professional Employer Organisation", handling all of the administrative intricacies, managing payroll and taxes, and ensuring compliance with local employment laws.
How do PEO services in Ukraine work?
Upon hiring your new employee in Ukraine, the employment arrangement will be shared between Native Teams as a PEO provider and your organisation.

The PEO provider takes over the role of legal employer for your staff while you remain in control over your employees' daily operations. Native Teams will handle tasks such as payroll, taxes, benefits, and administrative fees, leaving you with a simple task of issuing a payment to the leasing company.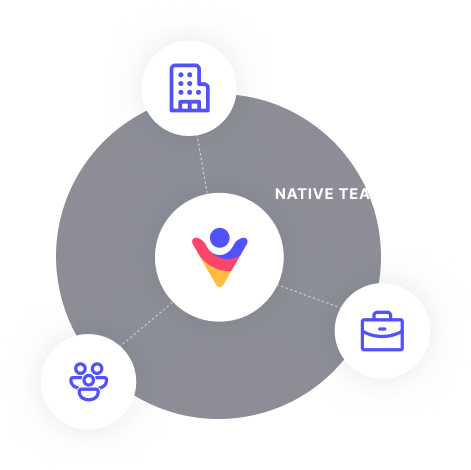 Features of Native Teams Ukraine PEO services
With Native Teams' PEO solutions, you can expand your business globally while effectively navigating local labour laws and maintaining compliance.
Contracts & documents
Let Native Teams handle the most demanding administrative tasks. We will provide you with all the necessary documentation, custom-made for your business needs.
Employment contracts
M1/M2 document
Declaration of harassment
Get started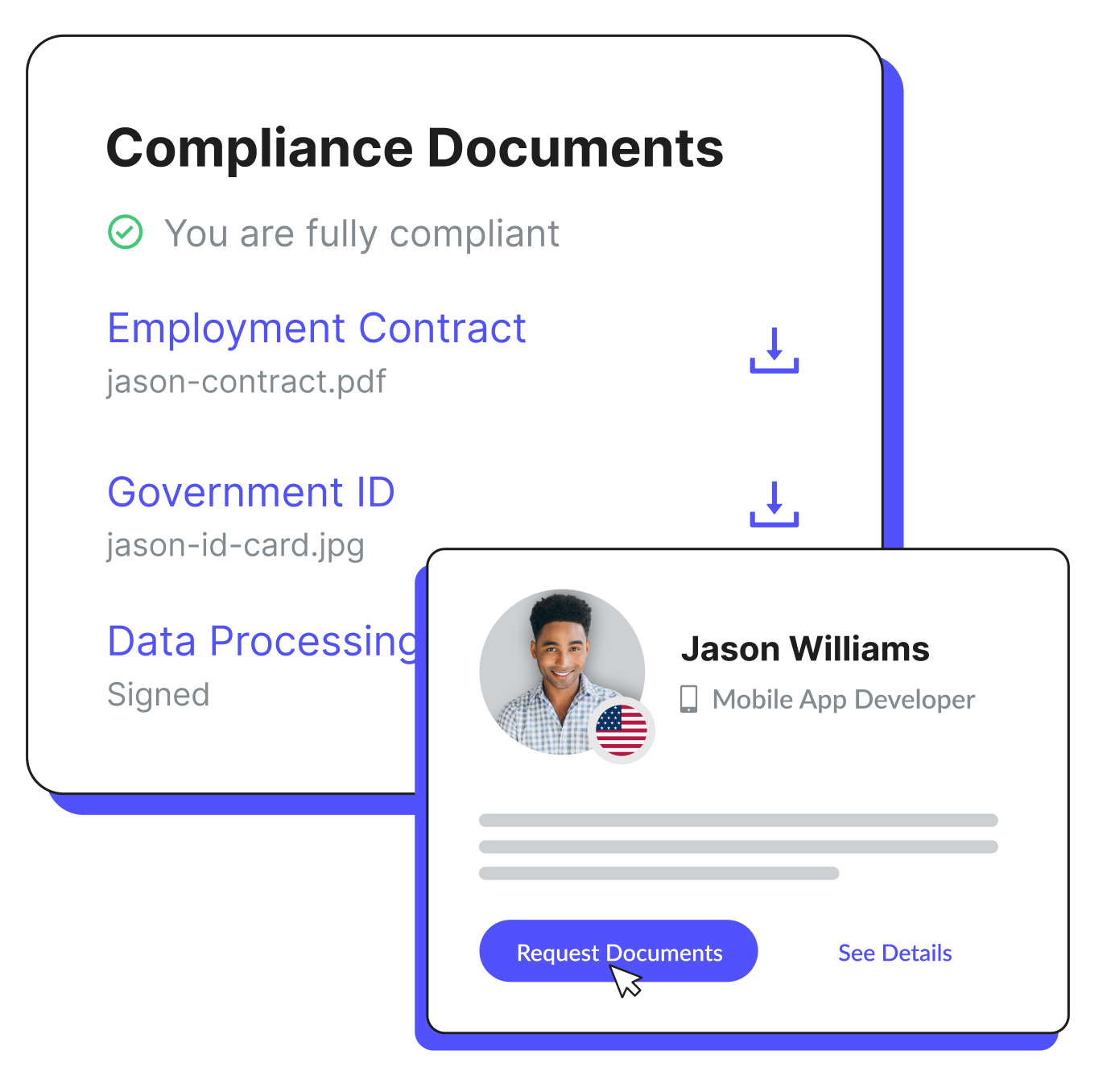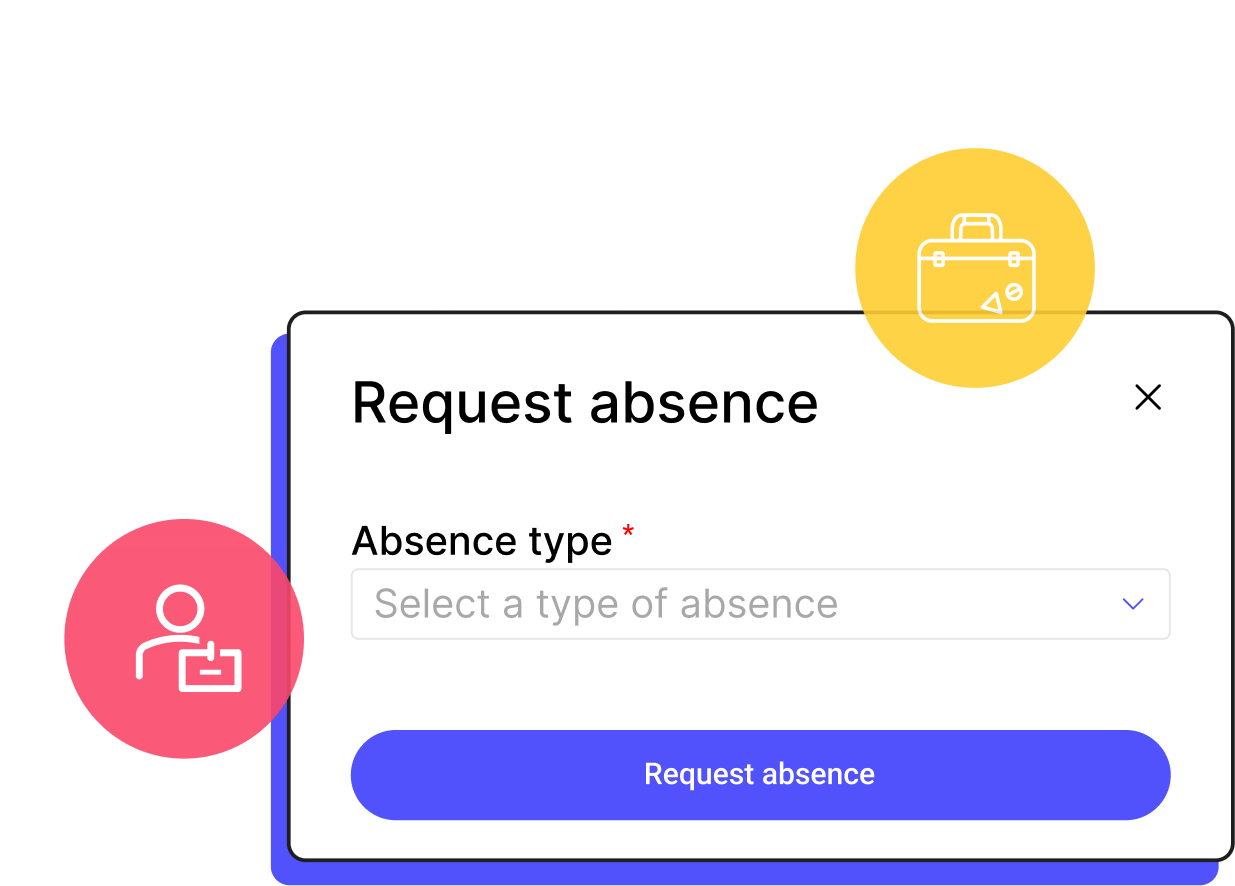 HR administration
Get access to Native Teams' centralised platform to organise and access essential documents. Manage your employees' paychecks, bonuses, leaves, and other payments through a single click.
Sign up
Payroll calculator
Easily calculate your Ukrainian employees' salaries with our country-adjusted calculator. With the Native Teams calculators, you can get an overview of your employee expenses for 55+ countries.
Calculate payroll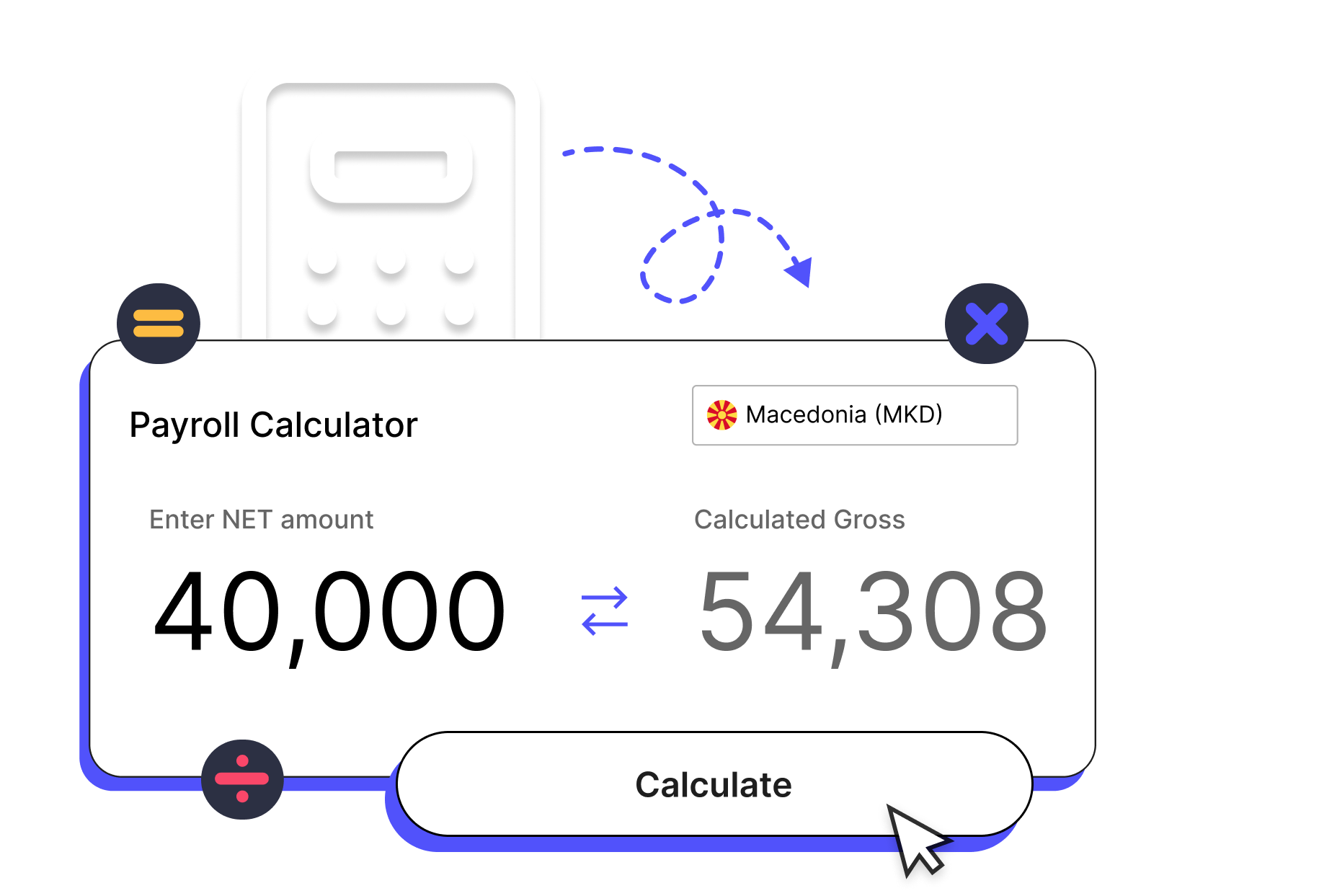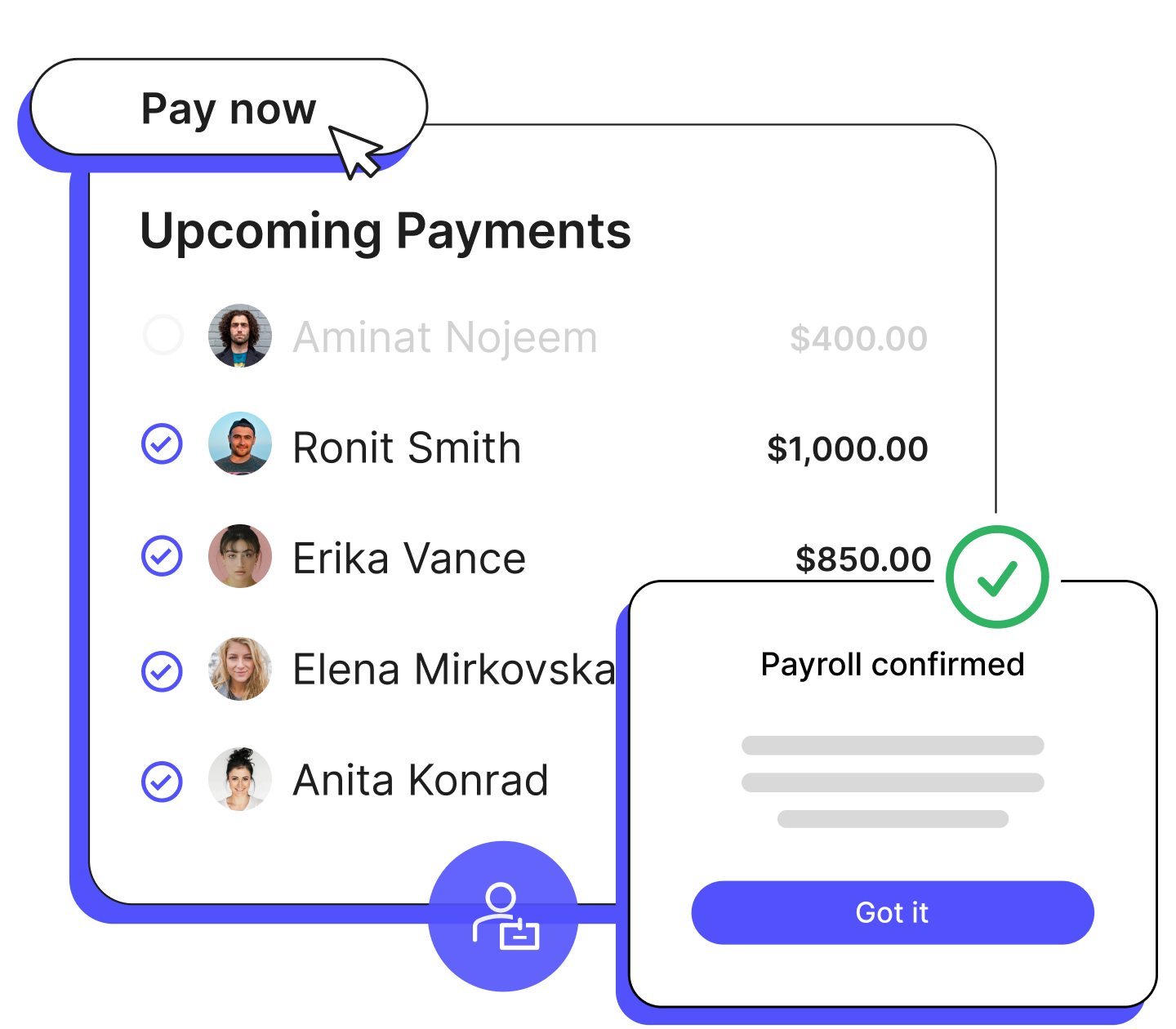 Global payroll services
Manage all of your employees' salaries through a single dashboard. Our simple payroll solutions will allow you to submit salaries, taxes and other fees while staying fully compliant.
Run global payroll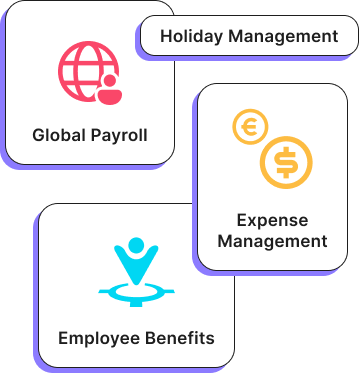 Why choose Native Teams as your Ukraine PEO?
Native Teams is a global platform with local entities in 55+ countries around the world. Our legal and tax expert teams are dedicated to helping businesses establish a global presence while staying fully compliant with local labour laws and regulations.
Book a call